We live in exciting times because the market for used devices is increasing yearly.
It is the perfect time to engage in more sustainable solutions. Primarily because younger consumers value a sustainable approach, while older generations prefer familiarity with feature phones. Refurbished devices appeal to both these demographics but in different ways. Some value affordability, while others buy used phones because of the sustainability mindset.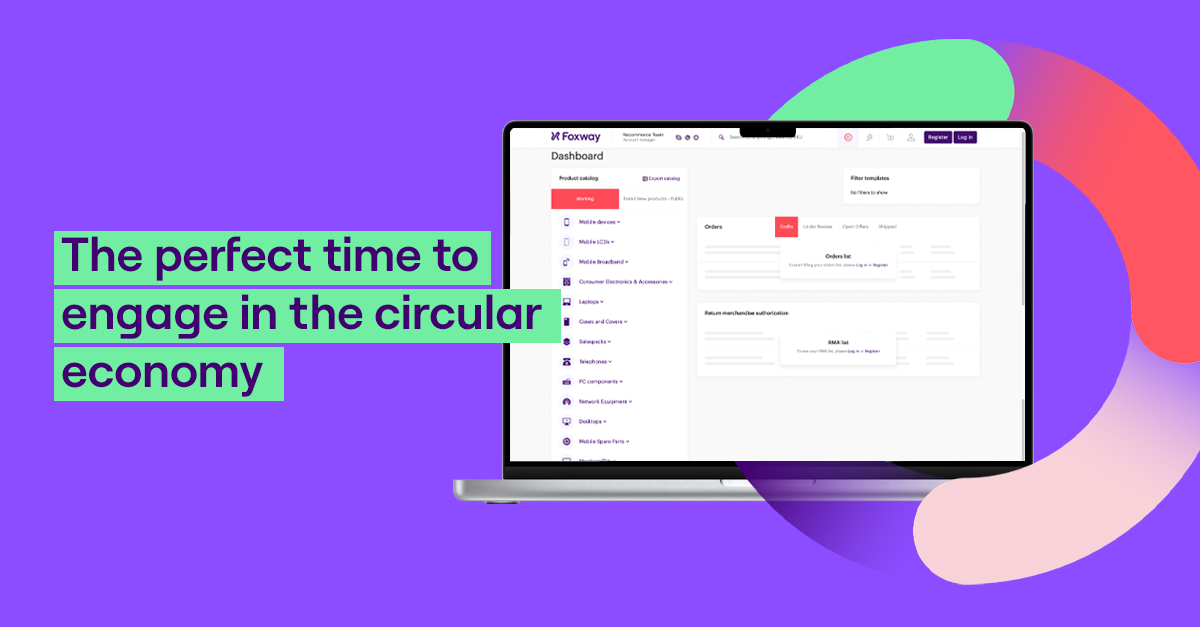 Key take-away points:
Sales of reused smartwatches are growing fast.
Refurbished mobile device sales are expected to triple by 2030.
Foxway mobile sales increased by 31%. Top sales channel continues to be foxway.shop.
Average resellers are small to mid-sized used mobile retailers and wholesalers.
Foxway maintains supply in balance with consumer demand.
iPhone 14 sales will likely differ as prices have increased significantly, and we do not expect an overflow of previous Apple models.
Right now is the perfect time to engage in the circular economy
Foxway's 2022 half-year results are notable due to new emerging trends. Sales of used mobile devices have grown by 31% compared to last year. It's not surprising as the global mobile sales growth compared to 2021 has been 12% on average.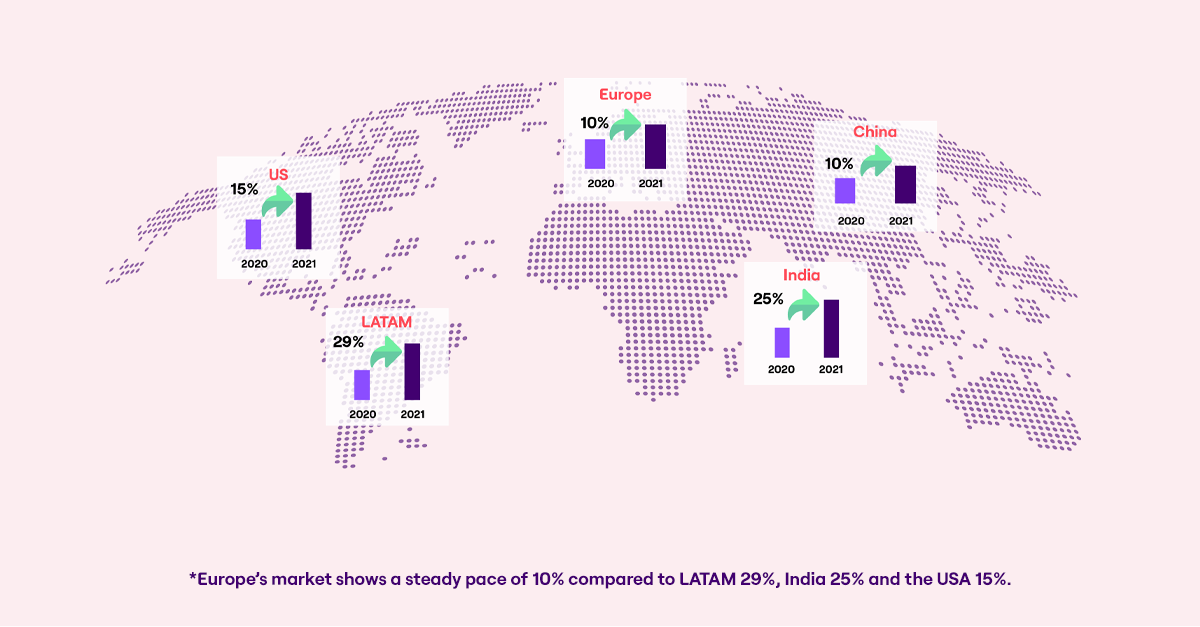 Consumer awareness of used and refurbished devices is growing monthly. Together with our customers, we're happy to satisfy the increasing demand.
Overall, the market for refurbished and used phones is expected to triple by 2030. It's an opportune time to be in the circular economy and sustainability business. This is fantastic news for Foxway and our clients, who are mainly retailers and wholesalers of refurbished electronics. Foxway provides an impressive variety of stock, a reliable partnership, and fast delivery to all our partners.
Smartwatch sales show the highest growth rate at Foxway
The growth in sales of used smartwatches has been remarkable.
The total sales of wearables have grown by more than 300% YoY at Foxway. In other words, the sales have tripled compared to 2021. It is not surprising because smartwatches have been around for only a few years, and now they are flooding Foxway's aftersales market, too.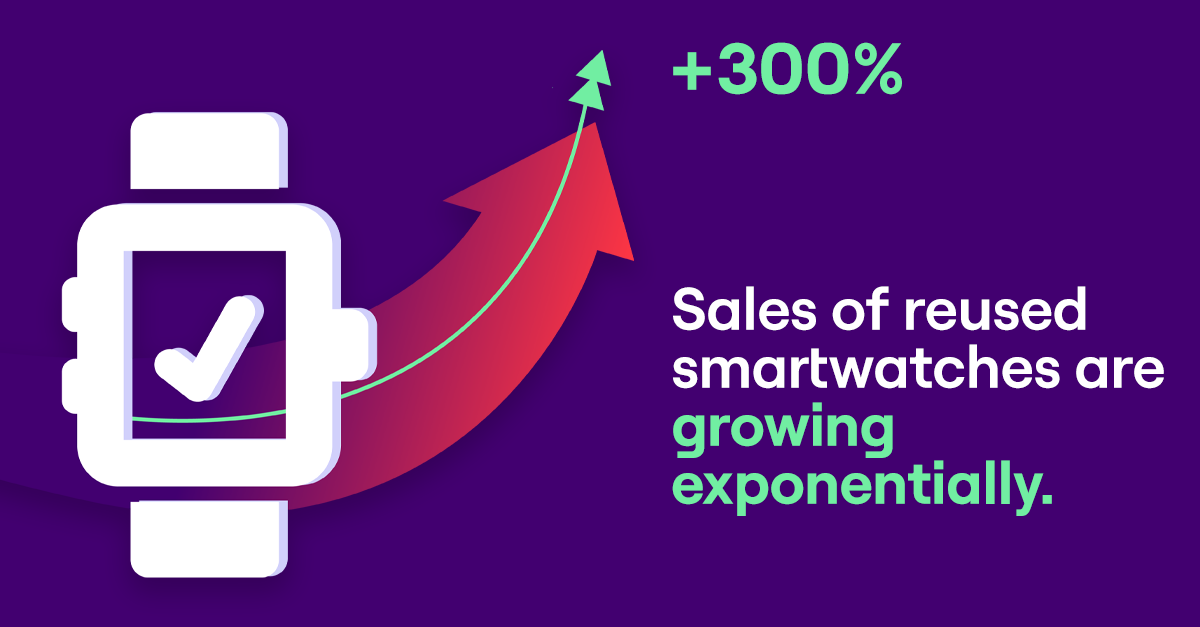 Even though the global primary smartwatch market grows faster than the aftersales market, it is only a matter of time before the scales turn, and consumers prefer refurbished smartwatches.
Consumer behavior shows an increase in smartwatch adoption, and it's expected that the demand for refurbished wearables will increase considerably in the coming months and years.
Wholesale demand is often focused on specific product groups
The summer months showed a lagging influx of high-demand devices. For example, our E and D grade Samsung and Apple models are often in demand by many customers and sell fast. It is a classic case of "the early bird catches the worm."
The main reason for not meeting the wholesale demand was lower market supply. Data highlights that the demand is increasing for refurbished flagships. Luckily, we have caught up with it by now and do our best to keep our customer demand satisfied.
There is a variety of demand in our product groups. As mentioned, smartwatches and previous Apple and Samsung models across grading were in high demand, and some lesser-known brands are always in stock.
Apple iPhone 14 and the future
With the very recent launch of the new iPhone model, everyone is curious about how it will affect the price of older Apple devices. Even though history has shown a slight price drop, this might not be the case this year.
As the prices for iPhone 14 have increased significantly in general, a few different scenarios could happen. Many expect prices to drop, as happened after the previous launches.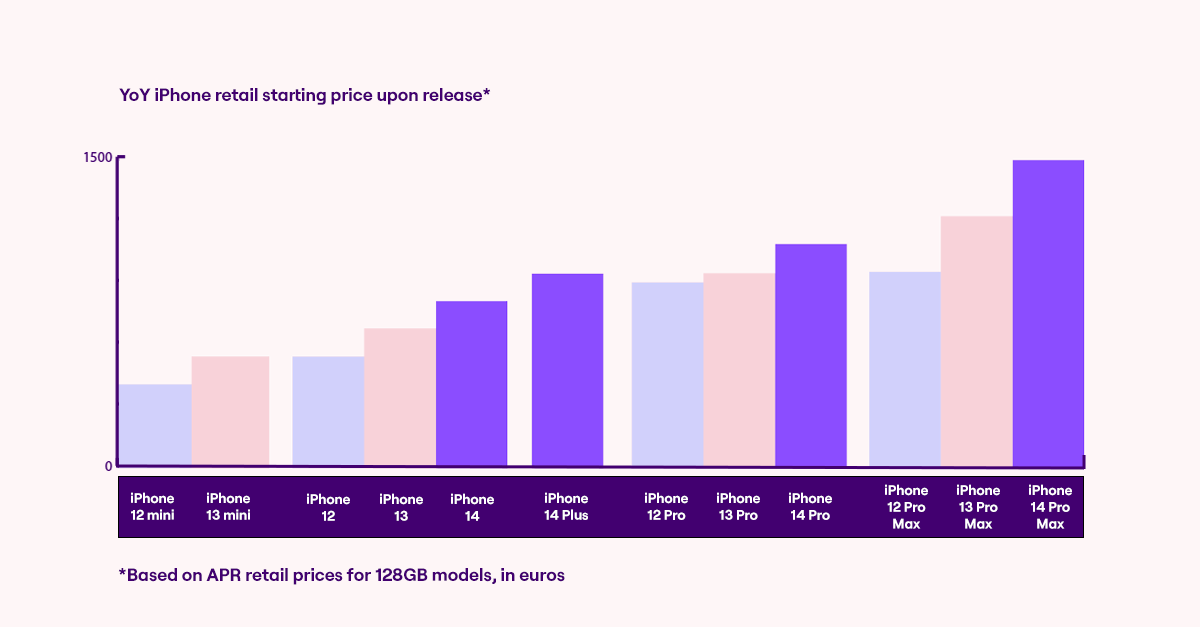 However, that might not be the case this year.
Firstly, consumers will likely hold on to their iPhone 13 models, meaning the supply of these phones will not increase. Therefore, prices will remain at similar levels for at least the remainder of 2022. Considering no new "mini" model has been released this year, the mini models' prices could increase slightly.
Additionally, the demand for refurbished iPhone 12 and 13 models will increase even though supply might not meet the market demand. This could mean that the resellers have more power and, in the best case, have enough stock of older iPhone models to cover consumer demand.
This scenario is also supported by the fact that the awareness of used smartphones is rapidly increasing among end-users. Therefore, we do not expect a significant price drop for iPhone 12 and 13 models.
Consumer Accessories Mobile devices Refurbished electronics Sales insight