Our 2021 sales harvest is complete and Foxway Recommerce had another solid year of growth. Revealing some of the trends we've recognized for the refurbished electronic device wholesale market. Here's the Recommerce consolidated sales data of 2021.
Small sales or big deals?
Our goals are achieved through both big and small steps – large-scale partnerships as well as smaller sales. In 2021 we served more than 1200 unique customers, showing a growth of 13% compared to the previous year.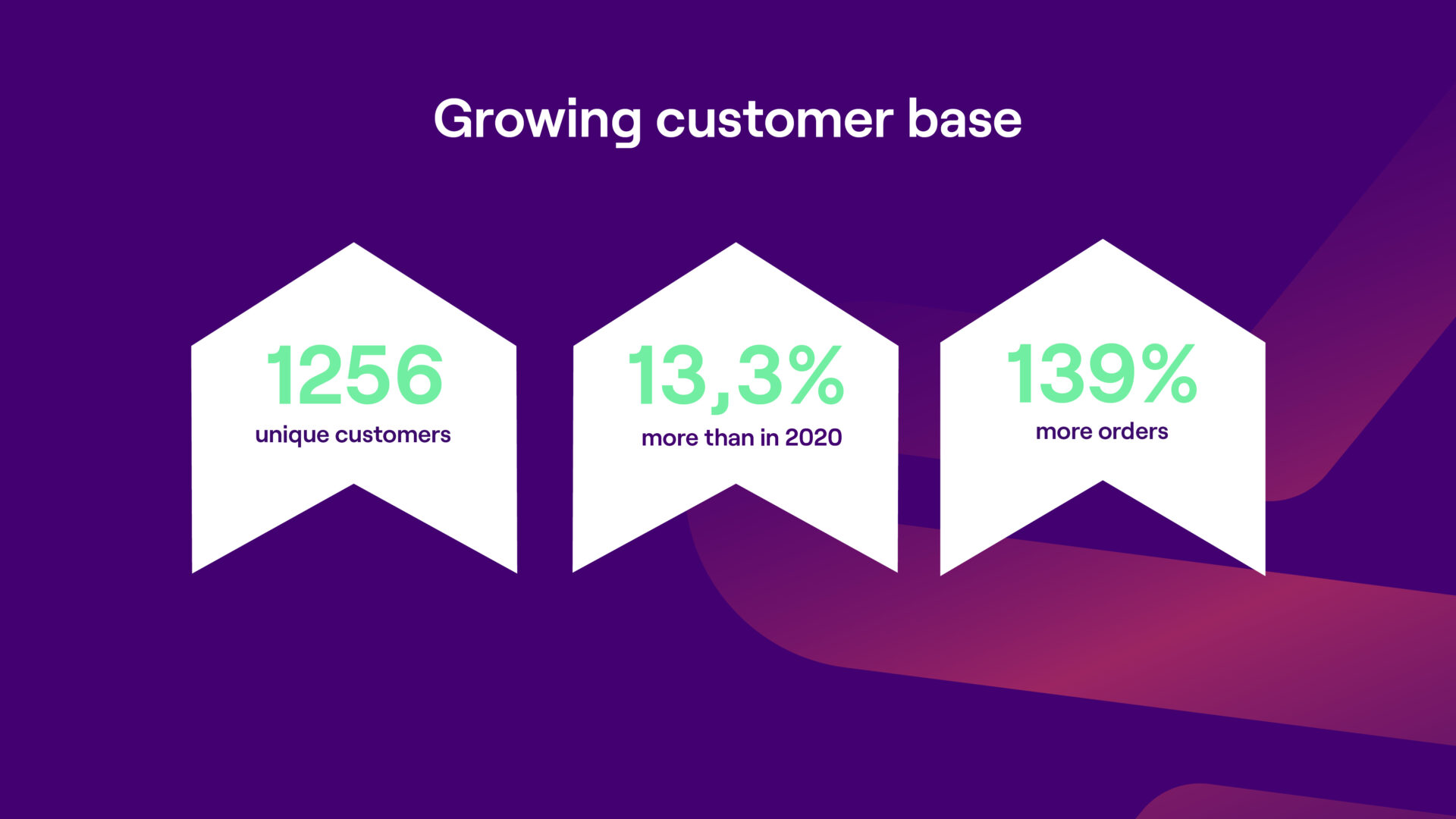 Our sales team is able to care of customers based on their demand. We have a growing number of long-term partnerships and returning customers who buy larger volumes. But we also have smaller buyers who need hundreds and not thousands of devices every year.
Growth or fall?
Refurbished device resale shows no signs of declining. We've operated at a profitable level and similarly high growth rate for the last three years.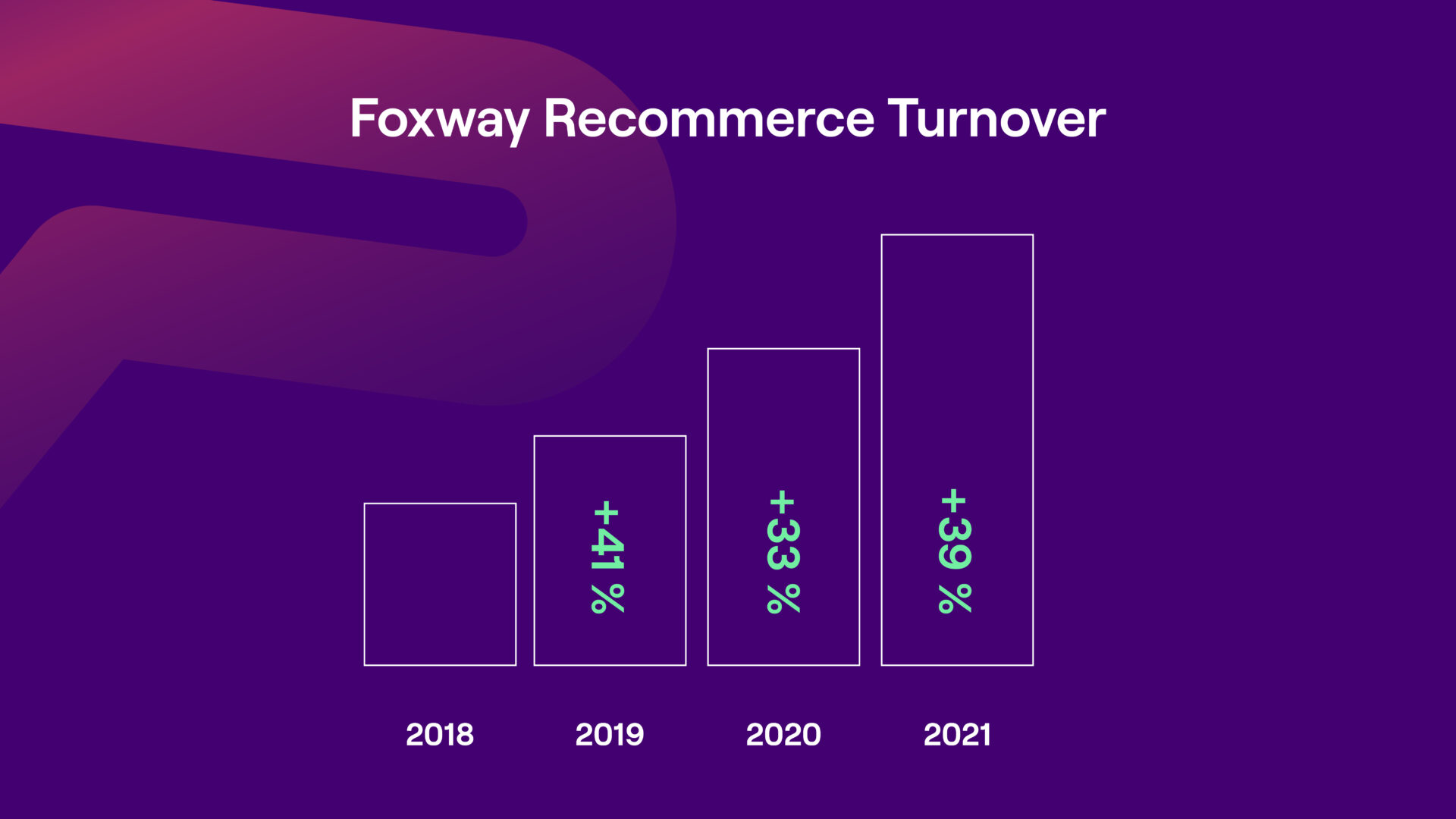 Compared to 2020 we had an annual revenue growth 39% and crossed the long-awaited 100 million euro benchmark.
The strong year-over-year growth in revenue underscores that retailers are increasingly recognizing Recommerce and Foxway as the trusted solution.

Agnes Makk, CEO of Foxway Recommerce
Refurbished devices fulfill our mission
We are committed to de-carbonizing our world. What we've built is probably the fastest route from used ICT device trade-in to market resale. What this means is that we don't just talk sustainability, we live it. Reducing the ecological footprint is real.
The magic CO2 numbers don't just come from trading in the old equipment. Only when the refurbished devices are purchased, the demand for the new ones will be lower. With our expanding and well-onboarded sales channels across Europe, our devices get back to use with growing speed. That makes the extension of a lifecycle real.
With our expanding and well-onboarded sales channels across Europe, our devices get back to use at growing speed. That makes the extension of a lifecycle real."

Indrek Adler, Sales Director of Foxway Recommerce
Who buys the refurbished devices?
Resale customers are businesses fully or partially specialized in the resale of refurbished and used products. Their interests vary from devices ready to sell as-is, or they buy devices for further refurbishing.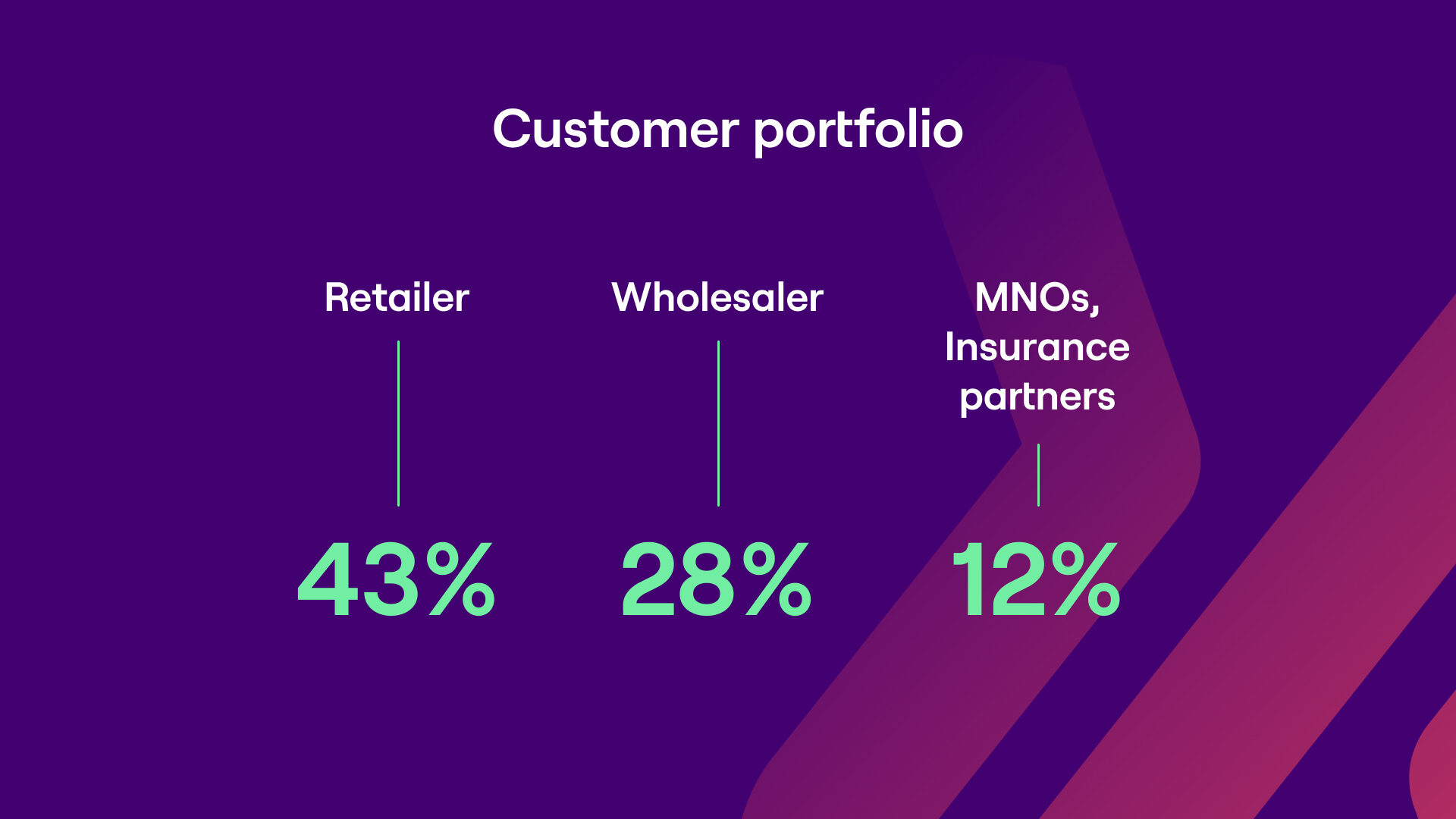 For the customer portfolio split, most of Foxway Recommerce sales customers are either retailers or wholesalers, whose interest lie in reselling the devices as-is. Mobile Network Operators and insurance partners make up a smaller group alongside all others.
Biggest markets for Foxway Recommerce
Altogether in 2021 we reached close to 6500 points of sale across 50 countries. Foxway Recommerce is the market leader in Northern Europe, and a strong market challenger in Western Europe.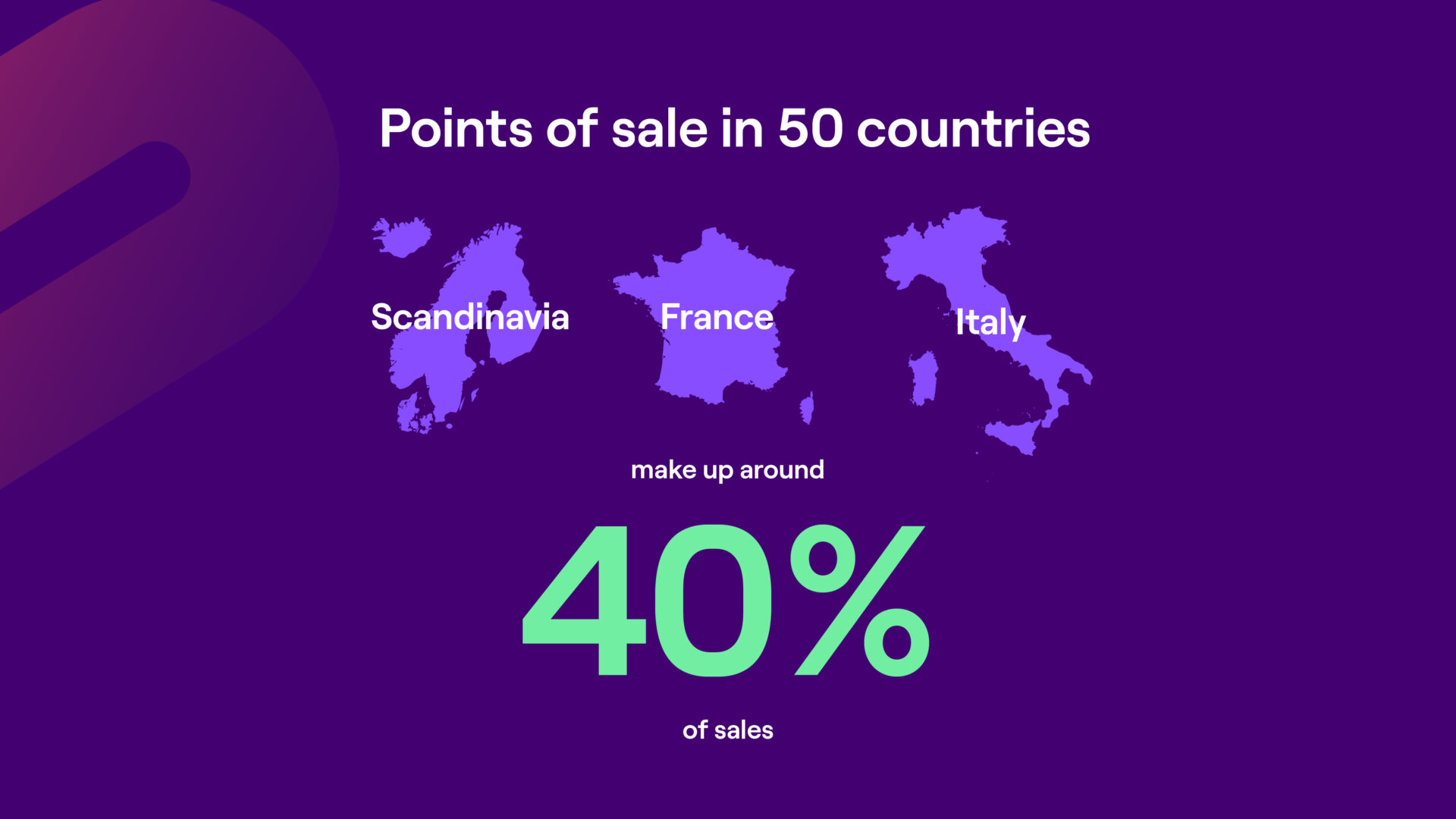 Our sales number reflect our market presence – Scandinavia, France and Italy make up around 40% of sales. This year we're also focusing on growing our sales customer base in Germany and Spain, markets we recently entered through acquisitions.
Demand for used smart devices is particularly high in Western Europe, but Central and Eastern Europe are the next markets with growth potential.

Agnes Makk, CEO of Foxway Recommerce
One ruling sales channel
Majority the refurbished devices are sold through our proprietary Reseller Portal, an online shop for resellers.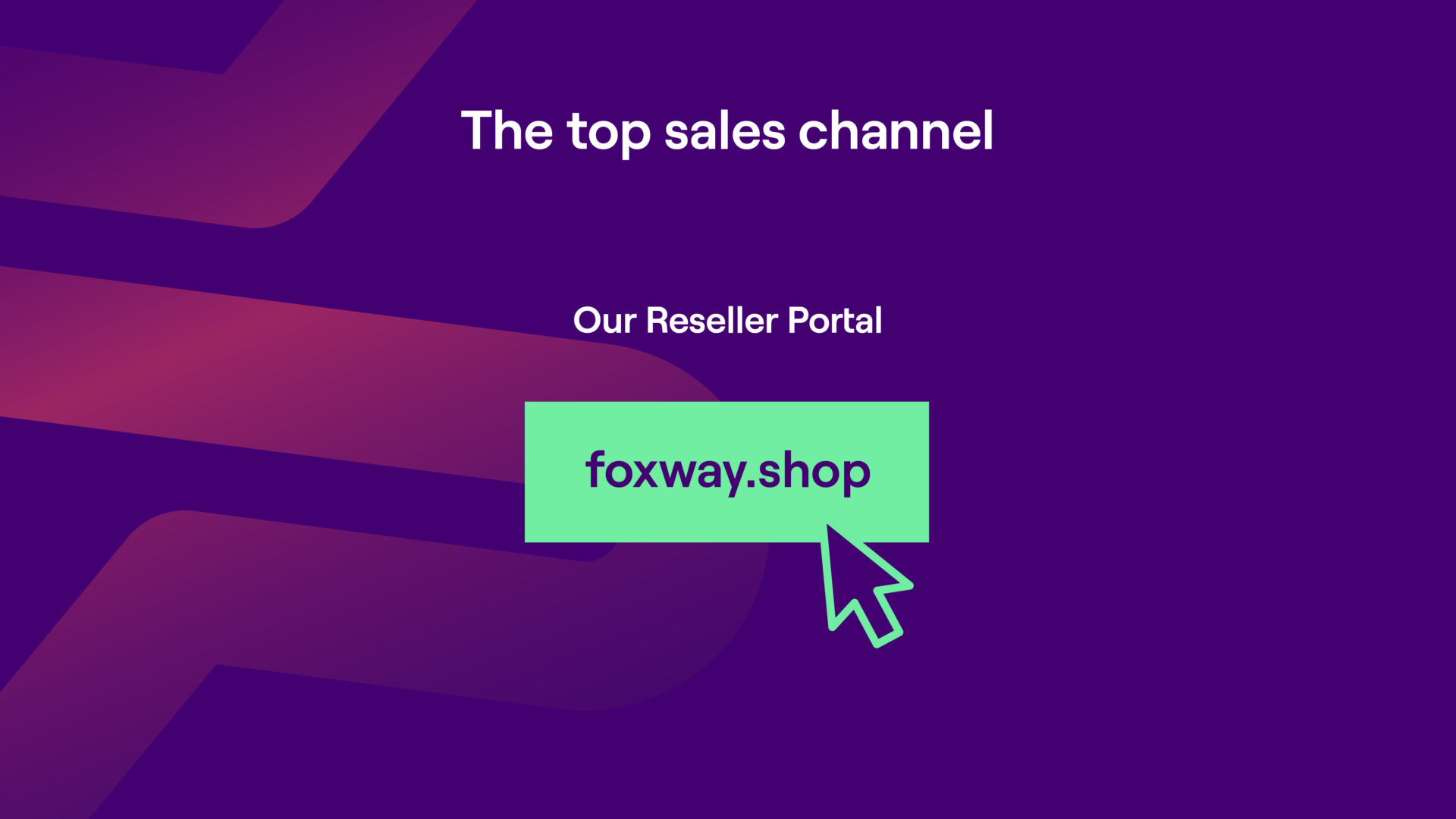 The website supports a live stocklist and online checkout, making it easy for fast purchase decisions. We are constantly improving the platform. One of the biggest developments in 2021 was the launch of the new and user-friendly Live Auctions feature.
Insight into device resale volumes
Device bestsellers by sales volume are still the two main categories – mobile devices and computers.
In 2021, the average monthly computer sales quantity danced around 10 000 devices. Mobile devices bring the most sales by quantity, and by a long shot. Average sales landed around 50 000 mobile devices each month. Both are showing a steady growth around 30% compared to 2020 sales volumes.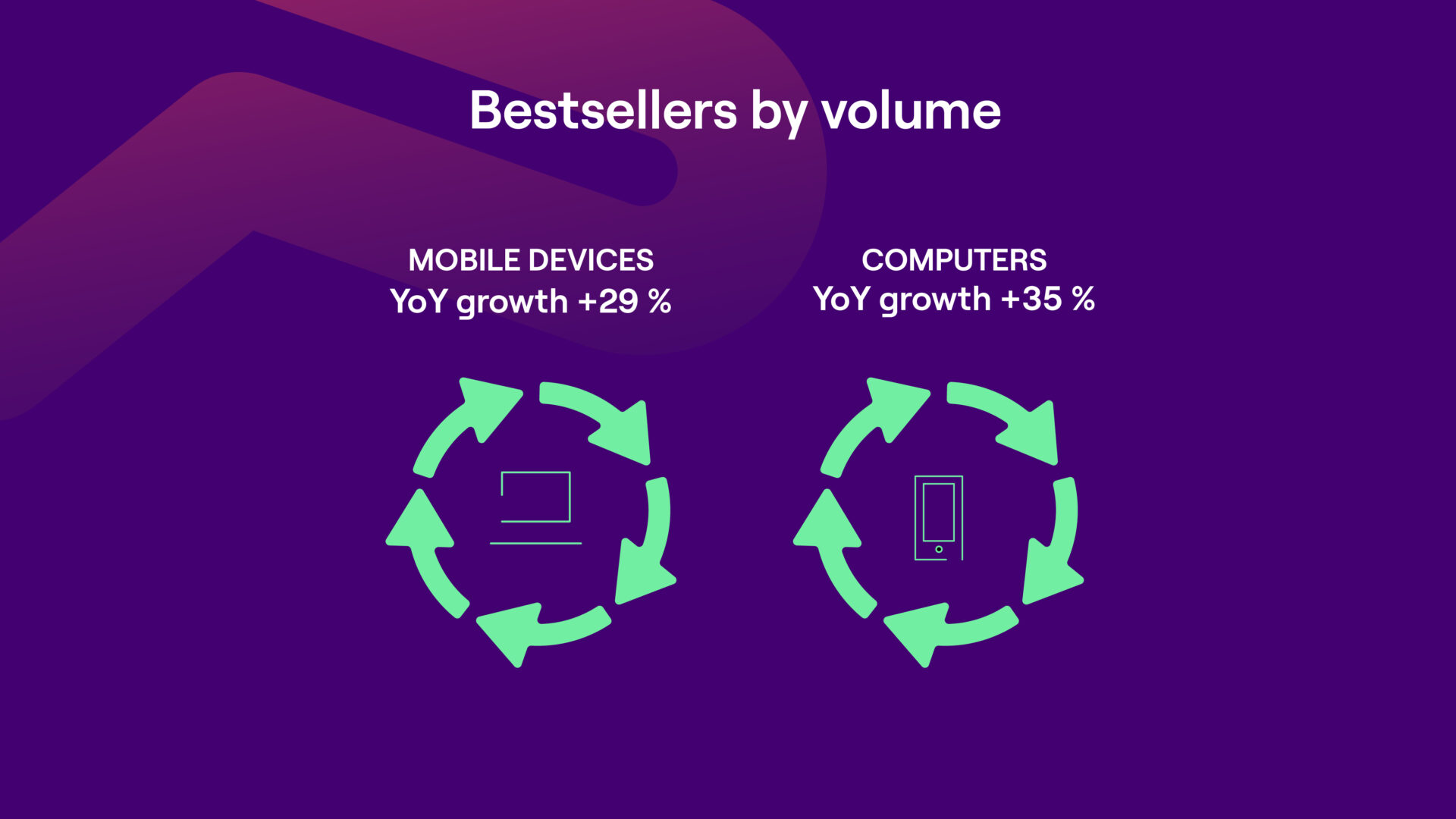 We sold over 118 000 computers in 2021, the number increased by a third compared to the previous year. The same can be said for mobile devices, climbing up to over 630 000 mobile devices sold in 2021.
Any other device categories trending?
Not only laptops and smartphones deserve a longer lifespan. Secondary categories like e-scooters, smartwatches, and consumer accessories have the strongest after-sales market potential and are growing at a steady pace.
Refurbished electric scooters first appeared as a category in 2020 and already the category is showing great potential for the B2B market with thousands of units sold per year.
Smartwatches sales revenue has grown fivefold in the last 5 years, making wearables one of the fastest growing categories.
What's on the menu?
Refurbished device wholesale market reflects the demand of new releases, showing similar ratio according to popular brands and flagship models. Alongside household brands, there's more to offer for specific demands. As of 2022, we have around 3000 unique product lines and 60 brands in stock.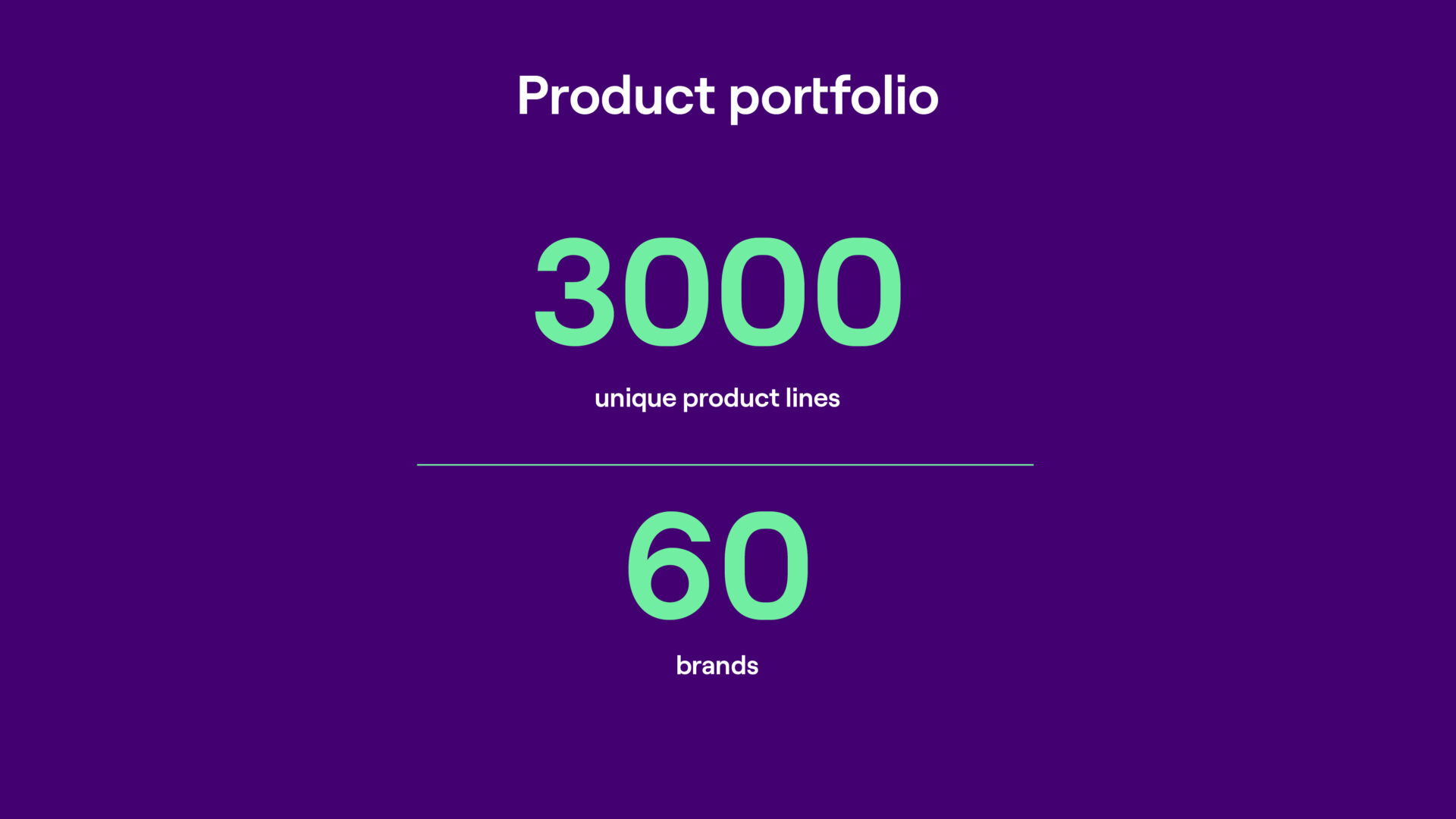 What comes next?
Our growth is a sign that we do add value to our customers in a sustainably digitizing world.
Our performance has set us up well for 2022. But it's early morning for our mission. We see a lot of opportunities and potential!

Agnes Makk, CEO of Foxway Recommerce
Foxway Recommerce success stands on the strength of partnerships. Circular economy can be achieved through trusted sourcing partners and established resale channels. Thank you – Foxway customers – for making all of this possible.
Foxway Recommerce is a part of Foxway Group.
This article was first published on www.foxway.com