As we approach the end of 2022, the volume of computer sales already indicates a few curious trends.
Key highlights:
Computer sales have dropped approximately 20% compared to 2021.
Global circumstances caused a high demand in 2021.
Original equipment manufacturers (OEM) optimize production and shift towards more profitable models.
Energy crisis and raw material deficit might still cause an increase in prices.
Overall inflation can drive consumers to explore used and refurbished items.
We do not expect people to change their brand loyalty.
Computer aftersales market 2021 vs 2022
The first half of 2022 faced a drop of 20% in used computer sales, primarily driven by global developments. Hence, unsold stock accumulated. We expected the price level and demand to at least match 2021 numbers. Unfortunately, this is not the case.
2021 demonstrated to us the best prices of the computer after-sales market. That demand will not be easy to duplicate in the next few years.
The main drivers behind the price surge were the global pandemic, chip shortage, and the shipping crisis. This combination created a shrunken primary market, longer shipping times, and a rush to equip home offices. When the supply did not meet the demand, consumers turned to used and refurbished computers as an alternative. By now, home offices are sufficiently stacked with equipment, and laptop upgrade is typically considered every 3-4 years.
Accessing raw materials is getting more complex, plummeting the supply. Manufacturers hold off on some models and allocate resources to high-profit computers. The downsized device variety and growing net costs raise prices. The aforementioned factors result in overall inflation and fewer individual sales.
Changes in consumer behavior
Europe's recent inflation and energy crisis make buyers more selective when purchasing new devices. At the same time, a raw material deficit means OEMs focus on their flagship products and less on model variety. For example, we've seen a behavioral change among avid gamers, who often choose either a gaming laptop or a console. This has affected computer sales volume.
Smartphone usage lies at around 80% in Europe, and its functionalities are starting to compete with consumer laptops. So having the budget for only one, end users opt for a smartphone. Personal computers have become a luxury item for tasks benefiting from a bigger screen and processing power. Unless an absolute necessity, purchasing or upgrading a computer is put on the back burner.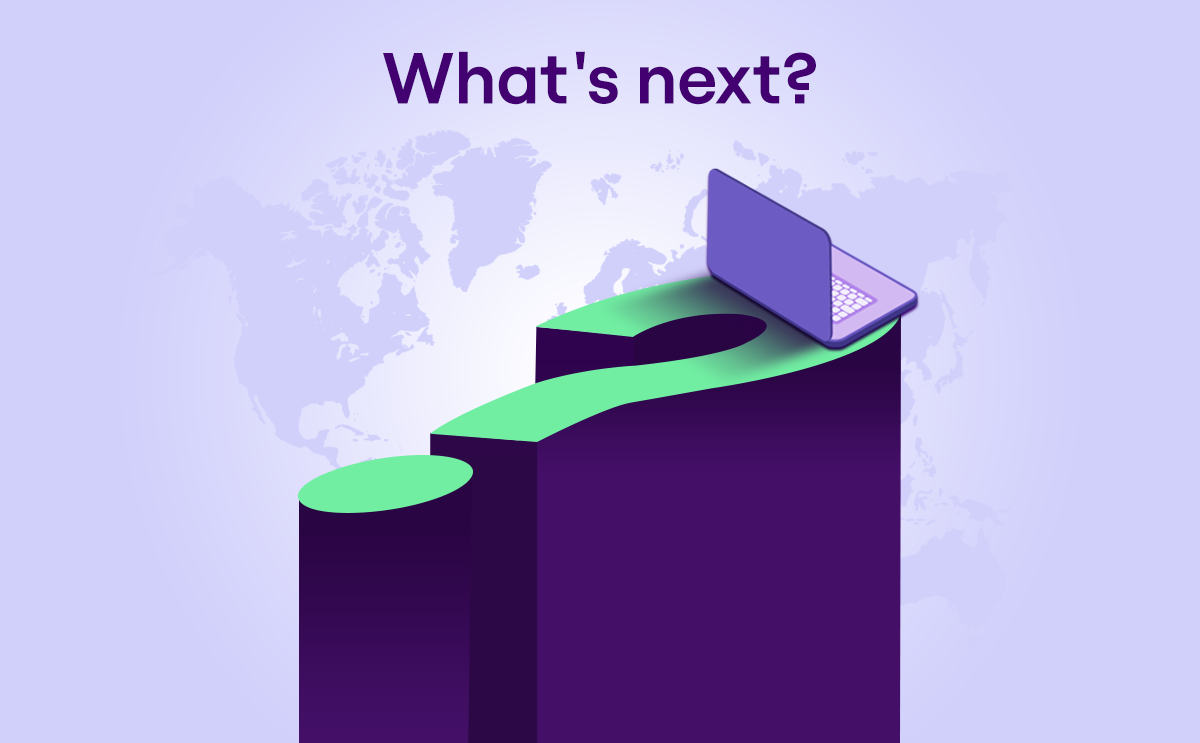 Predictions for the near future
Computers follow a similar pattern to refurbished mobiles, where the aftersales market circles around new flagship releases. For example, leading brands like Apple, HP, and Lenovo dictate the demand for older devices with their new releases. Still, we do not expect people to change their brand loyalty – Apple and Windows OS laptop sales ratio should remain the same.
We expect used computer prices to remain the same or even grow in the next few years. Manufacturers optimize profitability, causing a deficit in some models. End-users re-evaluate their expenditure and consider older or refurbished computers. Thus, the demand on the aftersales market will stabilize or even drive up prices. The global refurbished computer and laptop market is projected to grow around 11% annually by 2031. However, we recognize holding a conservative confidence level to any market prediction in the current economic climate.
Concerning product flows, companies are expanding their trade-in services. While previously mostly available for phones and tablets, we are starting to see more trade-in programs for laptops, computers, consoles. Therefore, the overall supply of used products should remain stable.